Rowdy Rhyver - Loud Shirt Day 2023!
Hey!


This October we're going to be getting LOUD to support children with hearing loss by taking part in Loud Shirt Day.


Loud Shirt Day is a bright and fun day where people all over Australia dress up in their most outrageous outfits and raise money to support children who are deaf or impacted by hearing loss.

Our little man, Rhyver, was diagnosed with mild-moderate bilateral permanent hearing loss at 2.5 weeks old. It's thanks to the likes of Telethon Speech and Hearing that he will have access to so many wonderful programs and support going forward.


We're really proud to support Telethon Speech & Hearing and hope you can support us in reaching our fundraising goal!


It only takes a minute and any money you can give (no matter how large or small) will go a long way to helping us reach our target.


Thank you, we really appreciate your support!
My Achievements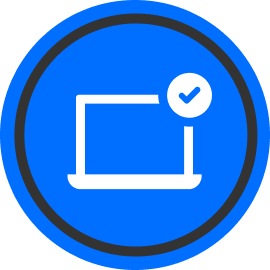 Fundraising page
Updated Profile Pic
Added a Blog Post
Received 5 Donations
Reached Goal
Increased Target
Thank you to my Sponsors
Wallace Group
Pacvac Pty Ltd
Anonymous
Chloe Noonan
Tylyn Baker
Teale Mohen
Kieran Mohen
Olivia O'kearney
Colleen Blakely
Nan & Pop Binckes
Paddy & Ida Mohen
Ashley Teschner
Nic El'atrache
Jo Horrigan
Siobhan And Nick Borrello
Anonymous
Court Mcmanus
Anonymous
Deb & Tony O'kearney
Salt & Pine Store
Joey Meng
Ml
Carmel
Kristyn Netscher
Gareth
Debbie Mcclelland
Brianna Wearden
Anonymous
Janelle Johnson
Wong Bert