Oooooh BarraKuba!
Yeow! Let's celebrate!!
This October I'm going to be getting LOUD to demonstrate my support children with hearing loss by taking part in Loud Shirt Day.


Loud Shirt Day is a bright and fun day where people all over Australia dress up in their most outrageous outfits and raise money to support children who are deaf or impacted by hearing loss.


In WA, Loud Shirt Day supports Telethon Speech & Hearing (TSH) which has been supporting children to hear, communicate, connect and learn for over 50 years. As a family, this is a service that we continue to use and value the support we gain from the wonderful staff there. 
Our son was born with bilateral permanent, profound hearing loss. We have been very lucky that we were able to have the option for Kuba to receive Cochlear implants at and start his 'hearing' journey at 8 months.  TSH have and continue to be there along the way with us.
I'm really proud to support Telethon Speech & Hearing. If you're financially able to, we would appreciate any donation, no matter how big or small.
 However, you can also just help celebrate the children in the deaf and hard of hearing community but having fun and getting loud with your outfits. Creating awareness and learning about the little things we can do every day to help communicate better with those with hearing loss is a powerful thing.

Thank you, I really appreciate your support!
My Achievements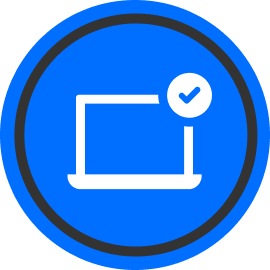 Fundraising page
Updated Profile Pic
Added a Blog Post
Received 5 Donations
Reached Goal
Increased Target
Thank you to my Sponsors
The Corner Dairy
Dpird Nash St
Team Spadoodles, Otherwise Known As Nonno And Babi
Taz Cox
Mr And Mrs And Dusty Poopmpunts
Brennans
Dpird Hillarys
Rebecca Brown
Deb & Warren Oliver
Bec & Jon Blakey
Luanne
Ranysa, Neha And Woy
Meghan
Terry Absolon
Emily Fisher
Heather
Meg & Bennett
Neale Williams
Sylvester Kalinowski
Jess Greatorex
Son
The Beechos
Anonymous
Michelle Cridland
The Macgregors
Nicki
Flynn & Benji
Jason Turner
Anna Symes
Joanna Jakubowska
Jess Hergott
Emily Box
Marie A
Emifer
Anonymous
Sophie Smith
Katherine Crooks
Liam
Joshua Ryan
Rebecca Stringer
Ashley Vondervoort
Tegan Youdan
Allyr
Vicky Hartill
Gabe And Alistair
Kyle R.
Karman Moodley
Christy
Laura Hessin
Caroline Bate
Lana Gray
Anonymous
Amy Jones
Jessamy Bennett
Hannah Penfold
Rachel Wheeler
George Tarbuc
Inigo Koefoed
Anonymous